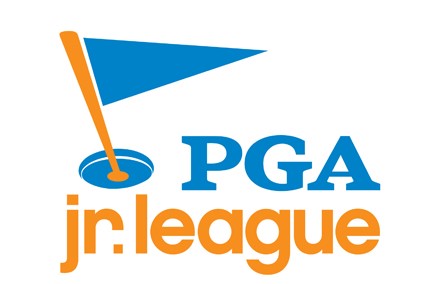 Come Join the Hitting Herons!
We are excited to offer PGA Jr. League at Heron Glen once again! A great way for boys and girls to learn golf in a team environment with expert coaching from PGA Professional captains!
Open to boys & girls ages 7-13, players all of all skill levels are welcome to join, from true beginners to competitive golfers.
What's Included?
10 Team Practices
6 Home & Away Matches
2 Custom Jerseys with Your Name
Golf Hat, Bag Tag, and Drawstring Bag
Free Golf After 6:30PM
When?
Season will run from April 17th – June 26th
Practices will be held on Monday afternoons (Excluding Memorial Day) 6:00pm – 7:30pm | Matches will be held on Sunday afternoons (Times TBD)
How Does It Work?
Each team is broken down into two-person pairs who play together in games.
All games are played in a 2-person scramble format. This means both players hit drives, the best shot is selected, then each player plays from the selected spot. This process continues until the ball is holed.
Within a PGA Jr. League game, pairs play head-to-head in 9-hole matches. Each match is broken into three flags. Each flag is three holes in a row, and each team has the opportunity to earn points at the end of each flag.
How Much Does it Cost?
---
Click here to View our 2023 PGA Jr. League Flyer in a new tab.
Welcome to the Tuesday Ladies League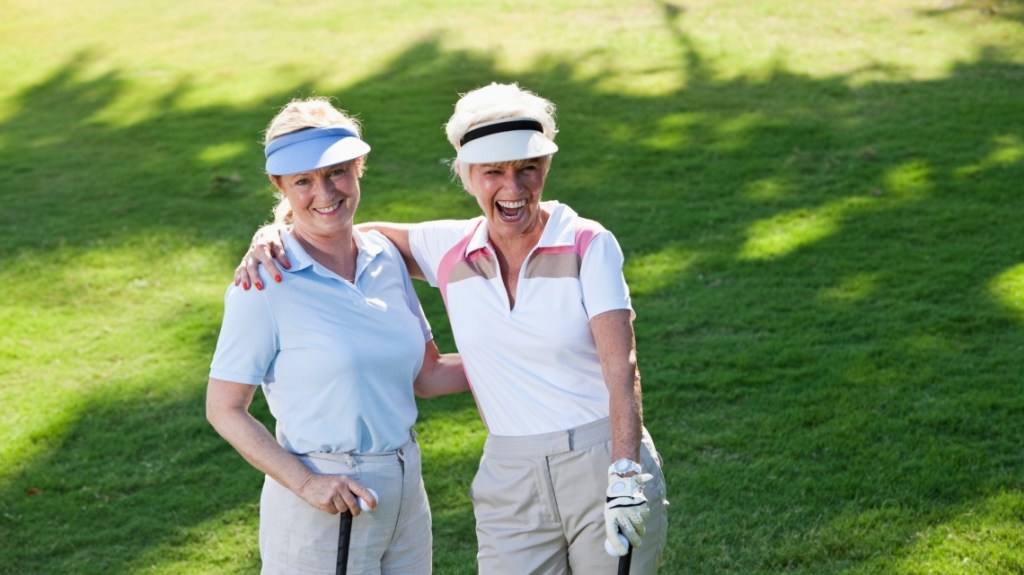 Membership Benefits
2023 GHIN Handicap
12 Distinct Events
Season-Long Ringer Competition
Ability to Invite Guests to Join the Fun at the Resident Rate (limit 2 events per guest)
Membership Fee: $120
Prizes Awarded for Low Gross & Net
Event Schedule
May 2 – Welcome Best Ball
Be nice to your foursome! Best 2 of 4 balls count on each hole.
May 23 – Easy Peasy
Only scores from the 9 easiest Handicap holes will count.
June 6 – Hate 'Em
Before teeing off, circle 3 holes on your scorecard that you hate the most. After your round, give yourself gross par on those 3 holes.
June 27 – Hard Nine
Only scores will count on the 9 most difficult holes!
July 18 – NOSE Goes
Scores will count from the 9 holes beginning with N, O, S, & E.
July 26 – Mystery Holes (Wednesday Event)
There will be three mystery holes that will be dropped from your total score.
August 8 – Three Blind Mice
After play, there will be three holes that are blindly drawn. These three holes will be then thrown out of your score.
August 29 – Blind Draw
After the round, the Pro Shop will roll a dice to determine which holes will be eliminated from scoring. Six holes will be eliminated, per the roll of the dice.
September 6 – Wacky Wednesday
This event will be a two-women blind best ball, so you won't know who your partner is!
September 26 – Short & Sweet
Scores will count from the nine shortest holes.
October 10 – Long & Lovely
Scores will count from the nine longest holes.
October 24 – Stableford
Points given for Net Scores; Triple Bogey – 0 points, Double Bogey – 1 point, Bogey – 2 points, Par – 3 points, Birdie – 4 points, Eagle – 5 points, Double Eagle – 6 points, Hole in One – 8 points
November 7 – Two Women Scramble & Award Breakfast
Pick your partner wisely and tee off! Both players shall hit from the tee. The team then selects one of the tee shots from which to play, then plays from that selection. This procedure repeats until the ball is holed.
Welcome to the Sunset Ladies League!
Tuesdays – 5:00PM Tee Times
Starting May 2nd through September 26th
9-Hole Individual Stroke Play
$95 Registration Fee ($65 if you already have a handicap)
For more information, please contact Denise Dimino at ddimino@kempersports.com
Weekly Event Format
Individual Stroke Play – Top 5 Gross & Net are awarded points
Players can request one "cart-ner" that they will ride/play with each week
Tee times and pairings will be randomized each week
All scoring will be done via the Golf Genius Mobile App

Scorecards will be provided the day of as back up documentation
You may pick up after net double bogey
Weekly Event Fee
For each event, every player will pay the Hunterdon County Resident rate
$31 with a cart, $23 if walking
Season-Long Competition
Individual Stroke Play

Points will accumulate all season, and the Top 5 overall finishers will win prizes. All prize money will be given out in Pro Shop Credit

2023 Ringer Board

Even if your scorefor the day isn't what you'd like, give it a good go anway to improve your ringer score. Your ringer score starts as your first 9-hole score and improves whenevr you score better on any hole than you previously had.
Event Points
Points will be awarded to the Top 5 in both low gross and net divisions each week

1st Place: 5 points
2nd Place: 4 Points
3rd Place: 3 Points
4th Place: 2 Points
5th Place: 1 Point
Round Sign Ups
Each player will receive an email letting them know that sign ups for the next event are open. From this email you will be able to indicate if you are playing or not playing. If you sign up to play but cannot, you may log in to Golf Genius and remove yourself from playing that day.
Event sign ups will close Friday evening. If you find out you are unable to play once sign ups close, you will need to infrom the Professional Staff so we remove you from the event
League members may invite up to three guests per year to play with them. Guests may play twice with the league, but if they would like to play a third time they will need to register for the league
Pairings & Tee Times
The pairings & tee times will be emailed and texted to each member 2 days prior to the event
The pairings email/text will contain your round GGID which allow you to lgin to the scoring app
Handicaps
Handicap revisions from the Friday prior to each event will be used to set each player's handicap for the upcoming event
New Members Without a Handicap

all new league members who do not have an established GHIN handicap will play each event as a 0 handicap until they establish one. To establish a GHIN handicap, you will need to play 54 holes in total, whether it be in the league or outside of league play

All league round scores will be posted by the Professional Staff at Heron Glen through the Golf Genius portal. Please do not post your league rounds on your own as it will input a duplicate score
Event Rules & Tie Breakers
USGA Rules will govern all play with the exception of our local rules
Local Rules

Environmentally Sensitive Areas – These areas are marked in yellow and/or red stakes with green caps. Players may not enter, play from, or retrieve their golf balls from these areas. There are drop zones on the opposite sides of these areas in which players may place their ball within two clubs lengths of the sign. There is a one stroke penalty.
Players MUST take full relief (swing/stance not touching plants) (without penalty) from the Environmentally Protected Areas.
Players may take relief (without penalty) to the nearest point of relief, no closer to the hole when a ball comes to rest in an aeration hole
Balls must be played down in the bunkers. If a bunker does not have a rake in it, you may lift, smooth, and replace the ball exactly as you found it. If the ball comes to rest in a footprint or unkept portion, this is when you may implement the lift, smooth, replace local rule. If the ball has a poor lie or is plugged, this does not apply.

Ties

In the event of a tie, all ties will be decided by the recommended USGA rule of: Last 6-holes, if tie still remains, last 3-holes, then last 1-hole
Lowest Score on Each Hole Wins!
Weekly League; Every Thursday with Tee Times Starting at 5:00PM
Weekly Event Fee: $35 (Includes cart and skins entry)
Featuring an End of Season Skins Shootout
Handicaps
No Handicap – Blue Tees
12.9 & Lower – Blue Tees
13.0 & Higher – White Tees
How It Works
Lowest score on each hole wins a skin. If two or more people have the same low score, no skin is awarded for that hole. After nine-holes, the pot is divided by the total number of skins awarded for the day
Booking a tee time in advance is mandatory for all players. Please contact the Pro Shop at 908.806.6804 to book your tee time now.