Heron Glen offers Modern American cuisine to please everyone. Featuring weekly specials and more. The Restaurant offers a full bar with a long list of specialty cocktails sure to please all tastes.
Hours:
Quick serve options available: 8:00am - 8:00pm
Lunch options available: 11:00am until 8:00pm
TO VIEW OUR MENU, PLEASE SEE BELOW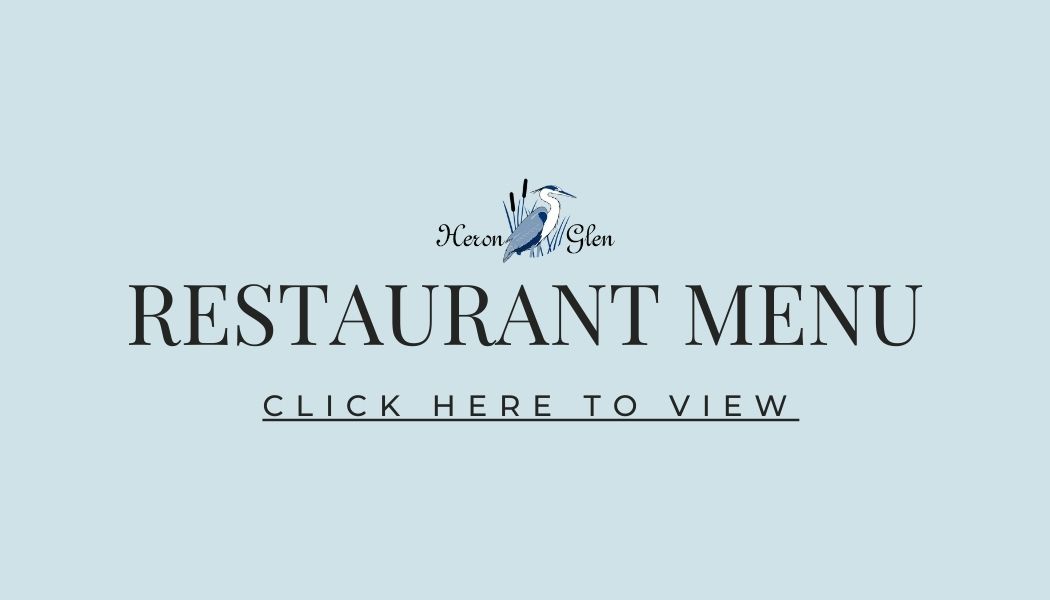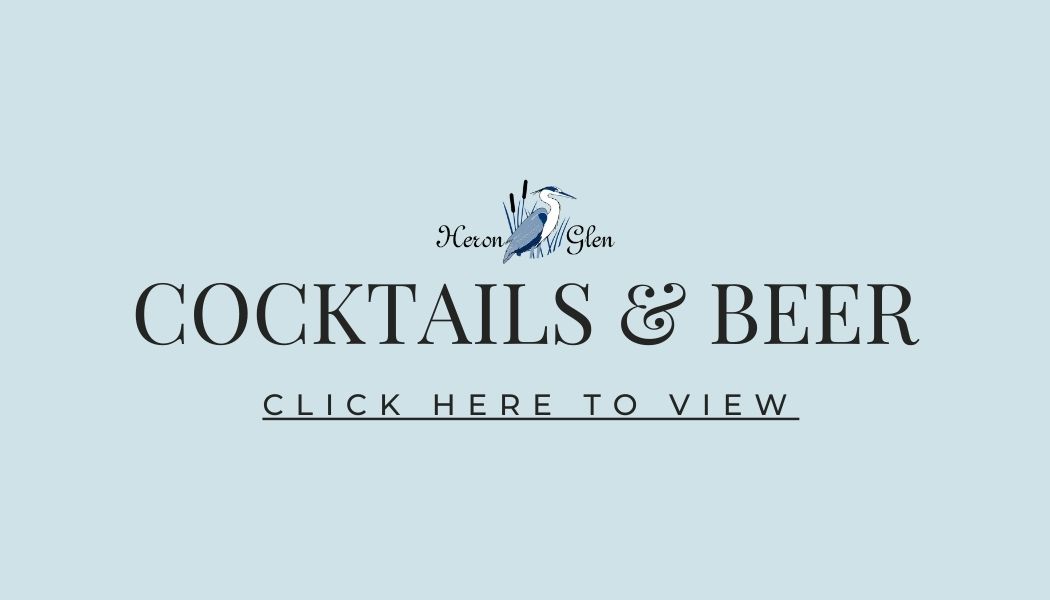 Please read our current Covid-19 Policies:
All Reservations are weather permitting & may be canceled at any time. If inclement weather arises when seated, food will be packaged to go for guests.
Limit seating to a maximum of eight (8) customers per table.
Face coverings are required at all times a guest is not seated.
Social distancing is required. Guests must remain seated during their meals and remain six feet apart in the restaurant: this includes while waiting in line for the restroom or while waiting to be sat. Employees will remain 6 feet away from guests whenever possible.
Hand sanitizer will be available for guests at the door. The use of digital menus is encouraged. A QR code will be posted on your table. Once scanned, the menu will pop up on your smart phone. Single use printed menus are available upon request. Single use cutlery and cups are also available upon request.
Smoking on the patio is prohibited.
No one with a fever or symptoms of COVID19 should enter the food or beverage establishment.
A minimum distance of six feet (6 feet) between parties.
Our team wants to thank you again for your continued support and patience's during these difficult times and we apologize for any inconvenience. Please be sure to follow us on social media for the latest updates.